Illustrious (Endless Tea Party) – 1/7 Scale Figure – Azur Lane
A Kotobukiya Japanese import! Illustrious from the popular mobile shooting game Azur Lane is being made into a 1/7 scale statue! Illustrious's "Endless Tea Party" skin from the tea party series is faithfully recreated thanks to Kotobukiya's expert craftsmanship! Illustrious is perched regally on a dainty white garden chair, sipping a cup of tea. Her elegant dress is painted in an eye-catching gradient, and the contrast of the colors is pleasing to the eye. From the gorgeous accents and the delicate folds on in the fabric on her dress to the sparkling stones on the ankle straps of her shoes, Illustrious is crafting with stunning detail from head to toe. A detailed piece packed with refined details from her delicate tea set to the elaborate ornaments in her hair, this regal beauty is sure to win your heart!
Features
Manufacturer: Kotobukiya
License: Azur Lane
Sculptor: Kaoru Sakaki (Wonderful Works)
Material: PVC (Phthalate-free), ABS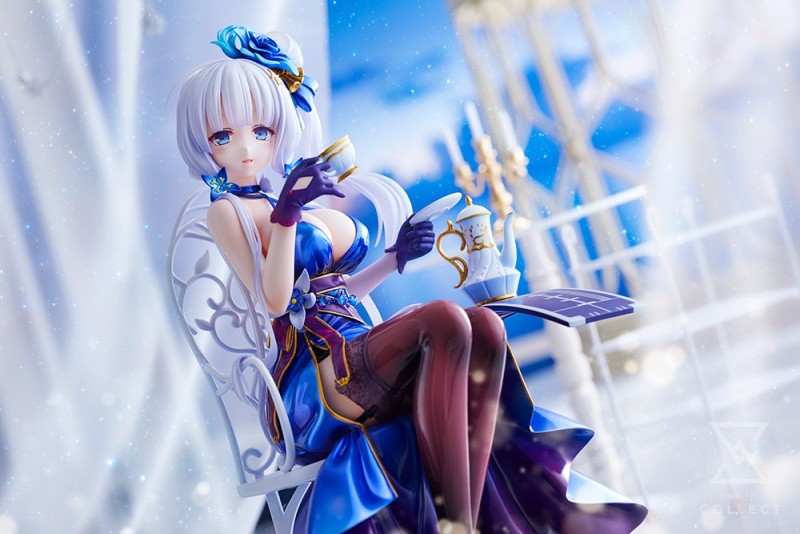 Copyright © 2020-present Koto, Inc. All rights reserved. https://en.kotobukiya.co.jp
©2017 Manjuu Co.,Ltd. & Yongshi Co.,Ltd.
©2017 Yostar, Inc. All Rights Reserved.