Prof. Ohkido with Fushigidane – 1/8 Scale ARTFX J Statue – Pokémon
The 11th statue in the Kotobukiya Pokémon ARTFX J series is here! One of the most important figures in the Pokémon world, Prof. Oak is finally joining the ARTFX J line! The statue's kind expression exemplifies the character, who has watched over countless generations of players as they begin their adventures with their Pokémon companions. Prof. Oak 's years of experience as a Pokémon Professor are evident in his dignified appearance, which is faithfully recreated as a three-dimensional statue. The statue's coloring is also full of eye-catching detail, from the pens sticking out of his coat pocket to the metallic silver of his belt buckle. From his purple slippers to the well-read textbook in his hands, the statue is full of nostalgic detail that is sure to resonate with long-time Pokémon fans! Prof. Oak comes his trusty companion Bulbasaur, who stands resolutely at the professor's feet, "Vine Whip" at the ready. Stay tuned for more additions to the ever-growing Kotobukiya Pokémon line!
Features
Manufacturer: Kotobukiya
License: Pokemon
Sculptor Prof. Ohkido: Takahi
Sculptor Fushigidane: Koei Matsumoto
Material: PVC (Phthalate-free), ABS, Iron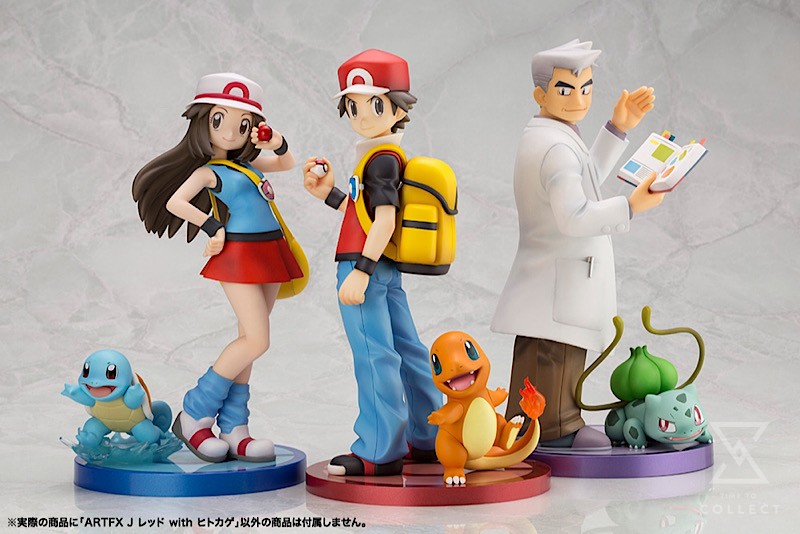 Copyright © 2020-present Koto, Inc. All rights reserved. https://en.kotobukiya.co.jp
©Pokémon. ©Nintendo/Creatures Inc./GAME FREAK inc.
TM, ®, and character names are trademarks of Nintendo.