Ultimate Premium Masterline
"All the people I've murdered…by letting you live."
Prime 1 Studio is proud to present a statue born out of the best and rarest comic book cover from the Dark Knight III Master Race, joining our Ultimate Premium Masterline Series: Batman & Robin Dead End. The original cover was drawn by none other than Master Illustrator and DC Creative Chief Officer Jim Lee himself. Prime 1 Studio has taken upon another great challenge to recreate Jim's thrilling cover. Surely, the sculptors and painters have outdone themselves once again to fully capture the grim mood of Frank Miller's Dark Knight Universe! Just under 17 inches tall, this diorama packs so many details as it recreates such an impactful scene of the series The Batman, suffering from a stab wound, the Joker finds himself cornered deep within the Tunnel of Love, Gotham authorities at his tail.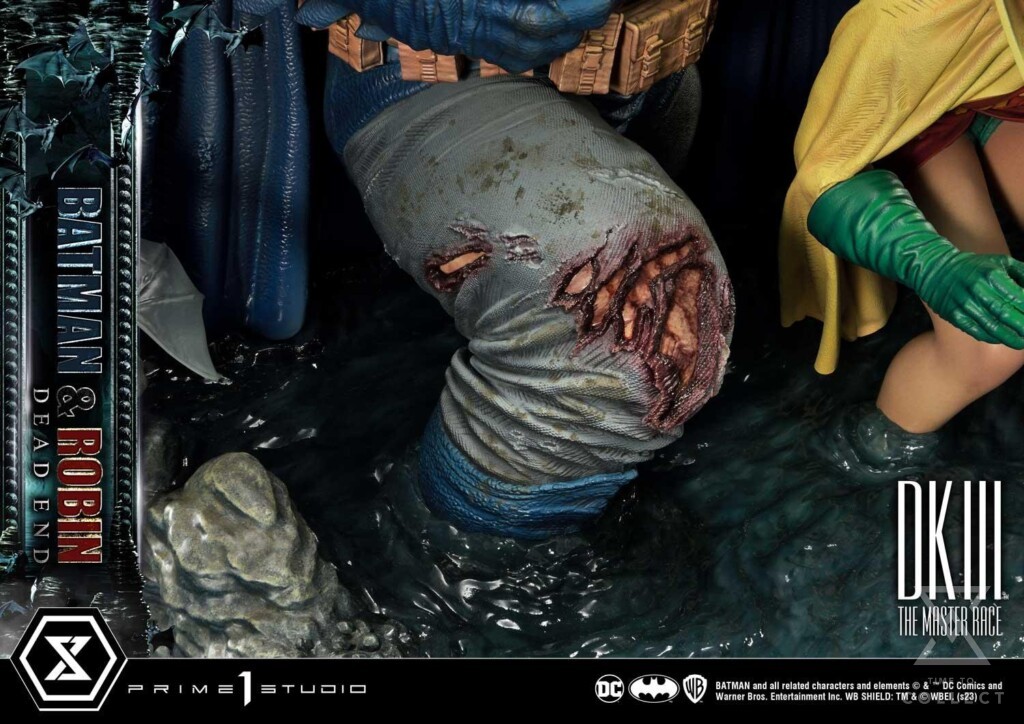 Alongside the Dark Knight is his trusted sidekick Carrie Kelley in her Robin suit, trying to escape from the GCPD's arrest, as the Joker's murder would be pinned onto Batman. Once you lean in closer, you notice the level of expertise that the artists have mastered to realistically render every different texture on this piece: his reinforced fabric of the Batsuit, the rugged leather of the cowl, the torn and battle-damaged cape, Robin's ethereal hair, the trouble surface of the water, and let us not forget those stalagmites. Describing this Ultimate Premium Masterline piece as breathtaking is a huge understatement!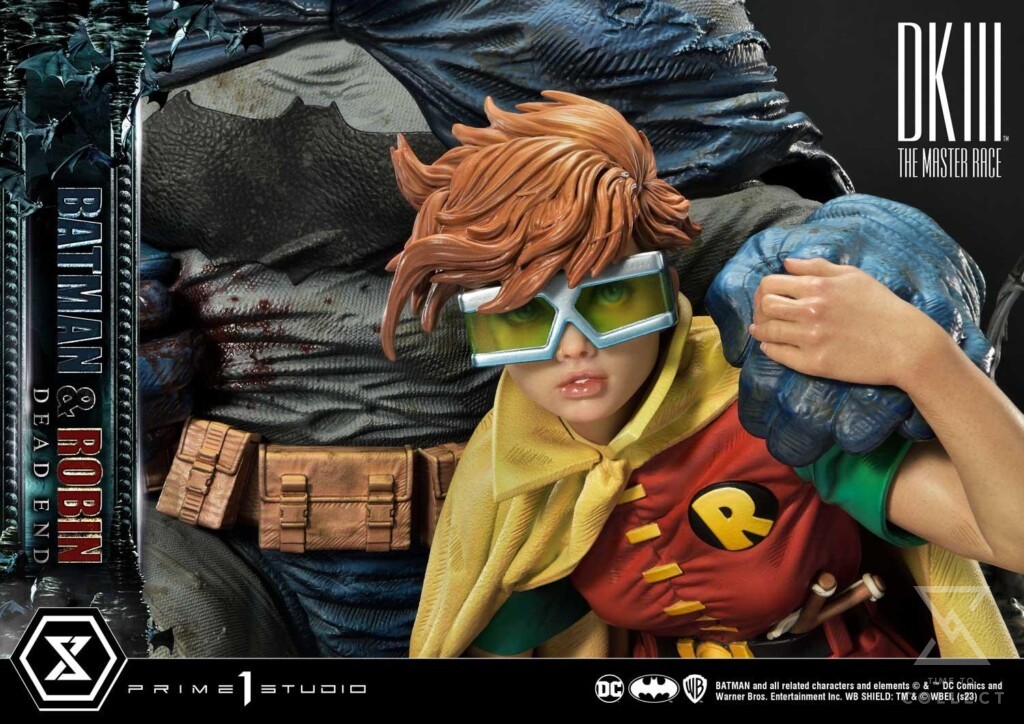 Specifications
Product Size Approx: H:43cm W:48cm D:61cm
Product Carton Boxes Approx.: 1
Product Weight Approx.: 42,6 kg
Tunnel of Love's dead-end designed theme base
Material: Polystone and other materials
Arrival Date: March – August 2024