Fie Claussell – 1/8 Scale Figure – The Legend of Heroes: Trails of Cold Steel III
From the popular game series The Legend of Heroes by Nihon Falcom, one of the members of old Class VII, Fie Claussell, will finally be released for the first time as a scale figure! She comes to life in her outfit from The Legend of Heroes: Trails of Cold Steel III onwards, where she graduates from Thors Military Academy and becomes a bracer. Holding her beloved twin gunswords, her posing reflects her swift fighting style that makes use of her speed, and her long hair and scarf are sculpted to match her movements, giving this piece a dynamic finish.
This is a must-have piece for any fans, who can display her together with other products from the lineup, starting with the previously released Rean Schwarzer, to further recreate the world of the series. Thinking of her precious family in her heart, enjoy Fie, who dances on the battlefield as Sylphid, by adding her to your collection today. A supporting prop is included. While the model can stand alone, the prop is recommended when displaying for long periods of time.
Features
Manufacturer: Kotobukiya
License: The Legend of Heroes
Sculptor: Ko_nen (Modeloft)
Material: PVC (Phthalate-free), ABS, Magnet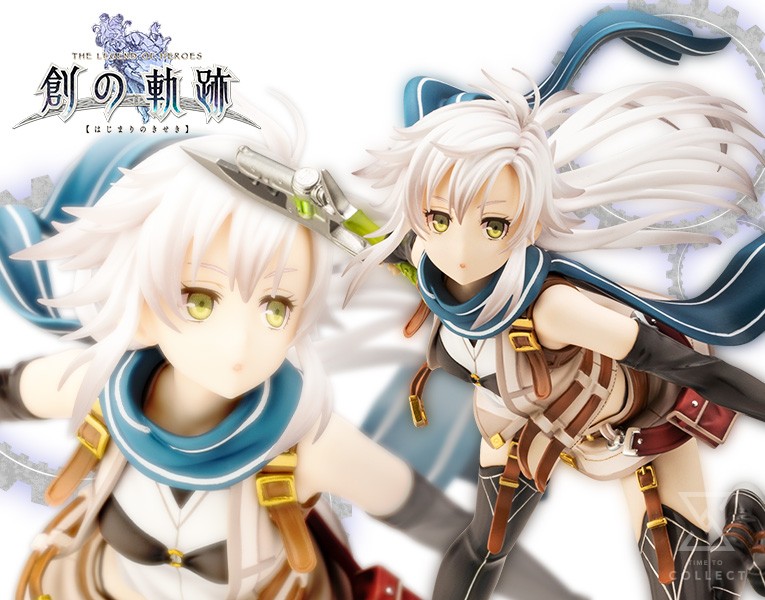 Copyright © 2020-present Koto, Inc. All rights reserved. https://en.kotobukiya.co.jp
© Nihon Falcom Corporation. All rights reserved.