Legacy Art
x
Prime 1 Bonus Part:
One (1) swappable head part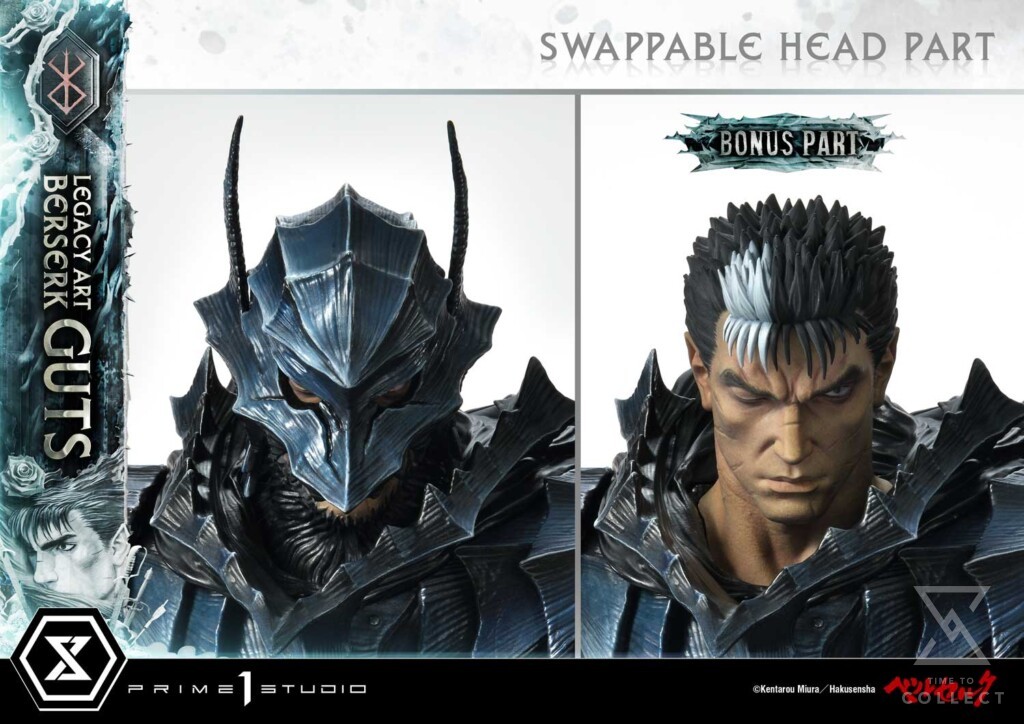 "When you meet your God, tell him to leave me alone."
Prime 1 Studio is proud to present the first piece to our Legacy Art series: LABR-01S: 1/6 Scale Legacy Art "Kentaro Miura" Berserk Guts Bonus Version from Berserk!
Kentaro Miura was the creator and artist of the manga series "Berserk". His tragic passing left a huge void, not just in the Japanese manga and anime world, but also in the hearts of his dearest fans. The artists at Prime 1 Studio have come together to bring you another breathtaking piece to pay homage to his monumental legacy. Guts' tale is one of survival, tragedy, and relentless determination. He has endured a childhood filled with violence and hardship, forced into battle and witnessing death from an early age. He meets Griffith and becomes a trusted member of the Band of the Falcon as he forges close bonds with his comrades. His life takes a tragic turn with Griffith's betrayal during the catastrophic event known as the Eclipse, after which he is left emotionally haunted and scarred. Consumed by grief and rage he becomes the Black Swordsman as he embarks on his quest for revenge. At 17 inches tall, Guts dons his iconic Berserker armor, perched atop a stone pillar surrounded by the skulls and weapons of his fallen enemies. Each plate is carefully painted with shades of black and blue. He wields the iconic Dragon Slayer, a massive sword that has stayed by his side since Gut's first apostle kill. His large cape flows to his side, as the wind blows behind his back, adding heavy atmosphere and gloom to this stunning piece. Our talented artists and sculptors have masterfully etched Guts' face in the cape, creating a captivating and gothic visual experience – sure to leave anyone gripped by the dreamlike ambiance. And when you order the Bonus Version from our official store or any authorized distributor, you will receive an additional helmless head part to capture his intense expression. Kentaro Miura's crafted a heart-wrenching story, and his work has left an undeniable impact on the world of manga and anime. Do not miss out on this beautiful piece of art, pre-order the LABR-01S: 1/6 Scale Legacy Art "Kentaro Miura" Berserk Guts Bonus Version now and expand your Berserk collection.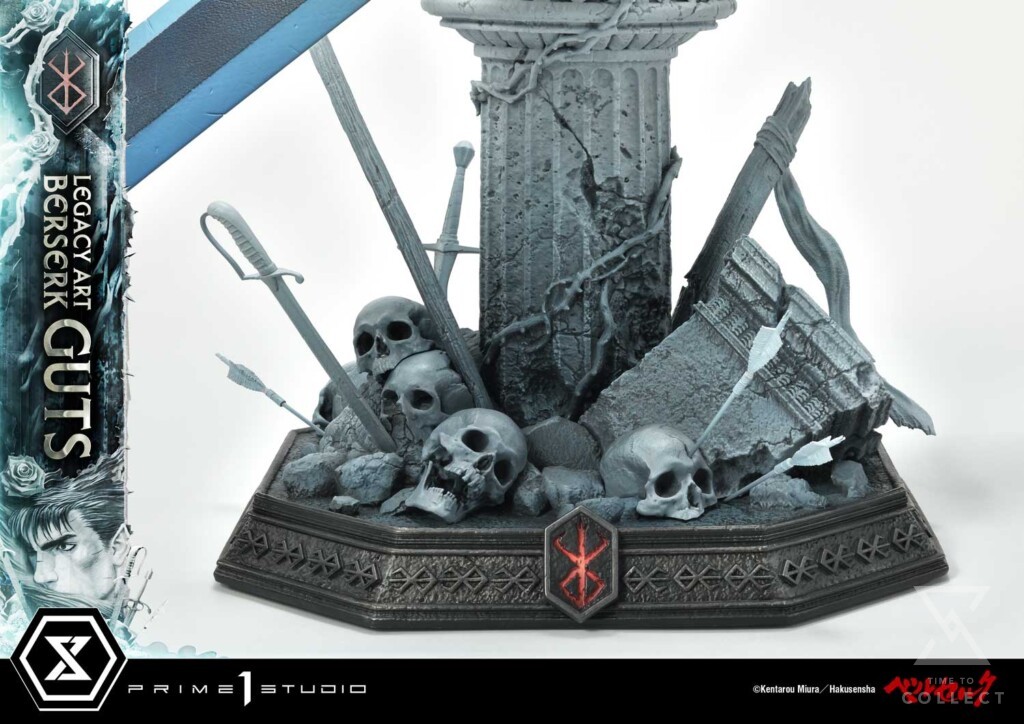 Product Size: Approx. H:45cm W:49cm D:34cm
Product Carton Boxes Approx.: 1
Product Weight Approx: 4,7kg
Berserk-themed base
Material: Polystone and other materials

Release Date: November 2024 – February 2025