Prisma Wings Statue

Prime 1 Bonus Version:
Button badge of original art [Bonus Version Exclusive]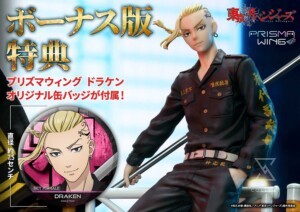 From the thrilling time-travel suspense TV anime "Tokyo Revengers" that has taken the world by storm, Ken Ryuguji, a.k.a. "Draken," makes his debut! Leaning up against a guardrail in the bustling streets of Shibuya, the Vice Captain of the First Generation Tokyo Manji Gang holds a flag firmly in hand. Just like the previously released "Invincible Mikey" Manjiro Sano, his design is based on original artwork illustrated just for PRISMA WING. From his piercing gaze and silver earrings to his golden braided hair and the roaring dragon tattoo on his left temple, every detail captures Draken's essence brilliantly, just as depicted in the series. The carefully painted and sculpted biker jacket, which envelops his towering 185cm stature, pays attention to even the smallest details such as the Vice Leader's embroidery and the buckles on his bootstraps. The eye-catching flag held in his right hand is made with fabric material embedded with wiring to allow for dynamic posing. The specially designed base accented with graffiti adds an extra layer of style to the display. Moreover, the exclusive bonus version available only on the official online store includes a limited button badge featuring the original concept art! This item is a must-have addition to any collection. With this addition, Draken's stoic fighting prowess is portrayed masterfully. Display him alongside Mikey and witness the dynamic presence of the Tokyo Manji Gang's top two leaders!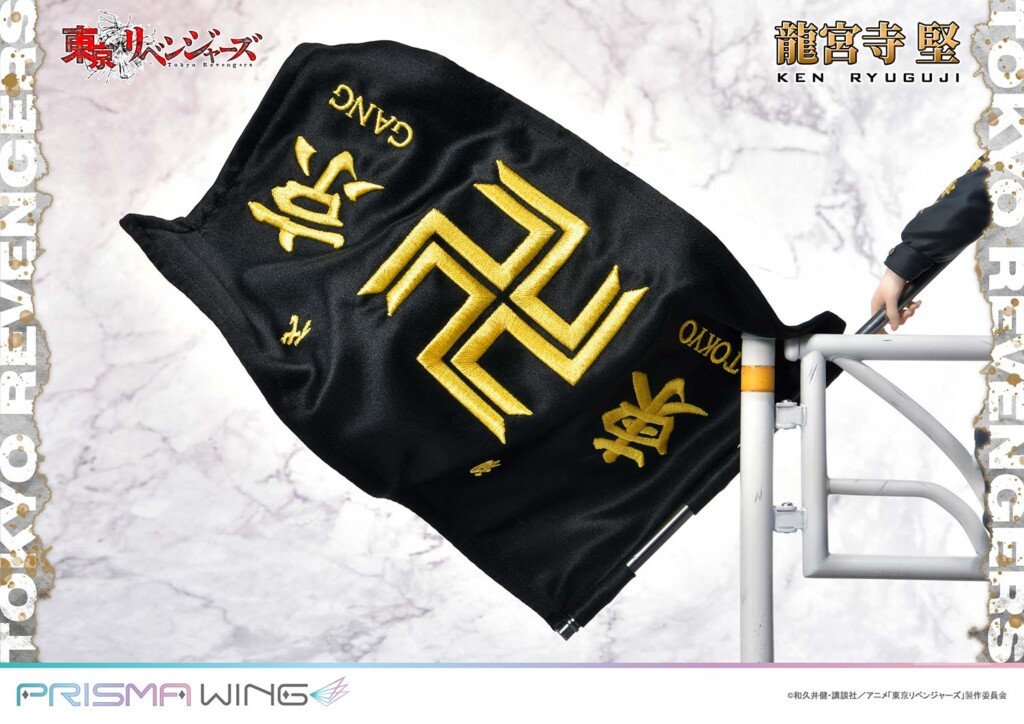 Specifications:
Statue size approximately: H:25cm W:22cm D:16cm
Product Weight Approx.: 2,8 kg
PVC figure base included
Material: PVC/ABS and other materials
arrival date: April – June 2024