Superman – 1/1 Scale Life-Size Bust – Zack Snyder's Justice League
In Zack Snyder's Justice League, Batman teamed up with Wonder Woman and gathered other superheroes including Aquaman, Flash, and Cyborg to form the Justice League and to prevent the destruction of the earth by stopping Steppenwolf from obtaining the "Mother Boxes. During their journey, they used the Mother Boxes to resurrect the deceased Superman, who had lost his memory and did not know whether he was good or evil, but still possessed unparalleled power and easily defeated the other members of the Justice League. Later, under the influence of friendship and love, Superman finally returned to himself and officially became a member of the Justice League. In the final battle scene, Superman inflicted a heavy blow on Steppenwolf and successfully prevented the disaster.
We have selected Henry Cavill's portrayal of Superman in "Zack Snyder's Justice League" as the inspiration to create the life-size bust. At the end of 2022, Henry Cavill announced that he would no longer play Superman, which was undoubtedly a regret for fans. We hope to pay tribute to one of the most iconic and beloved Superman and bring him to collectors' homes.
The Design
Superman's arms are slightly stretched, fists clenched, eyebrows furrowed, veins bulging, and angry emotions are about to erupt, giving a strong sense of power and oppression as if the next second will bring a devastating blow to the opponent.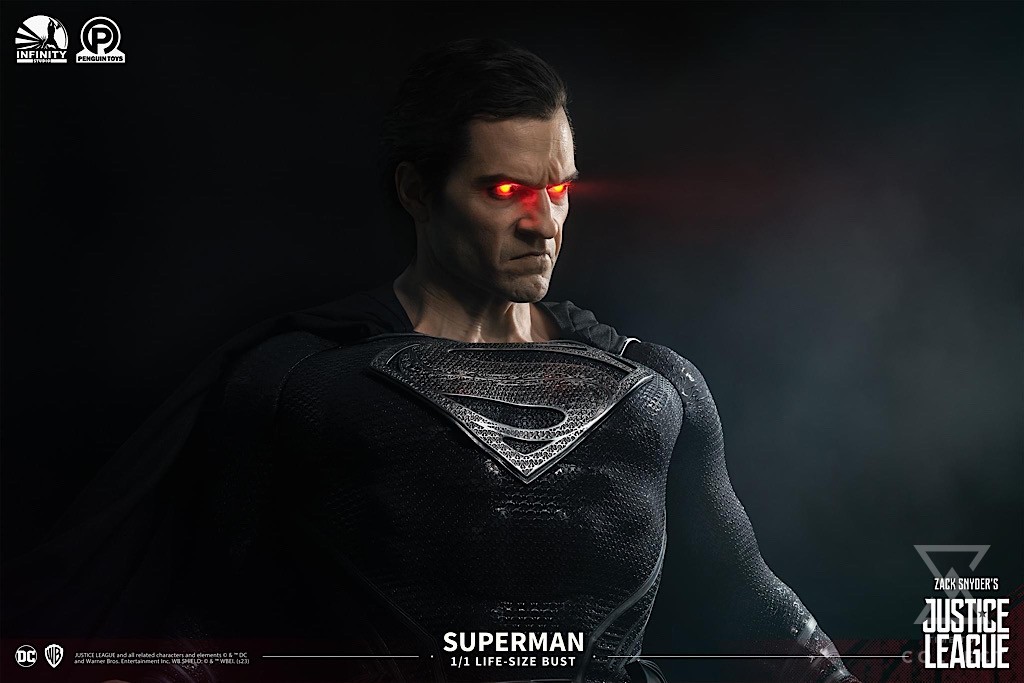 Head Sculpture
The face of the angry superhero is perfectly recreated with high-quality materials. The high-temperature silk implantation technology reproduces Superman's hairstyle based on the movie. The platinum silicone material reproduces the texture of Superman's face. The tight brow, angry eyes, downturned mouth, and taut facial muscles show Superman's unstoppable anger. Prosthetic eye with lighting effect. In the DC universe, Superman, who is a Kryptonian, possesses a special ability called "heat vision," which can melt and evaporate any substance. The prosthetic eye created for the statue uses a specially designed structure, and when the lighting effect is turned on, Superman's eyes will display golden pupils and red irises, which is more in line with the special effects in the movies. Additionally, the prosthetic eye has a good visual presentation both when the lights are turned on and off.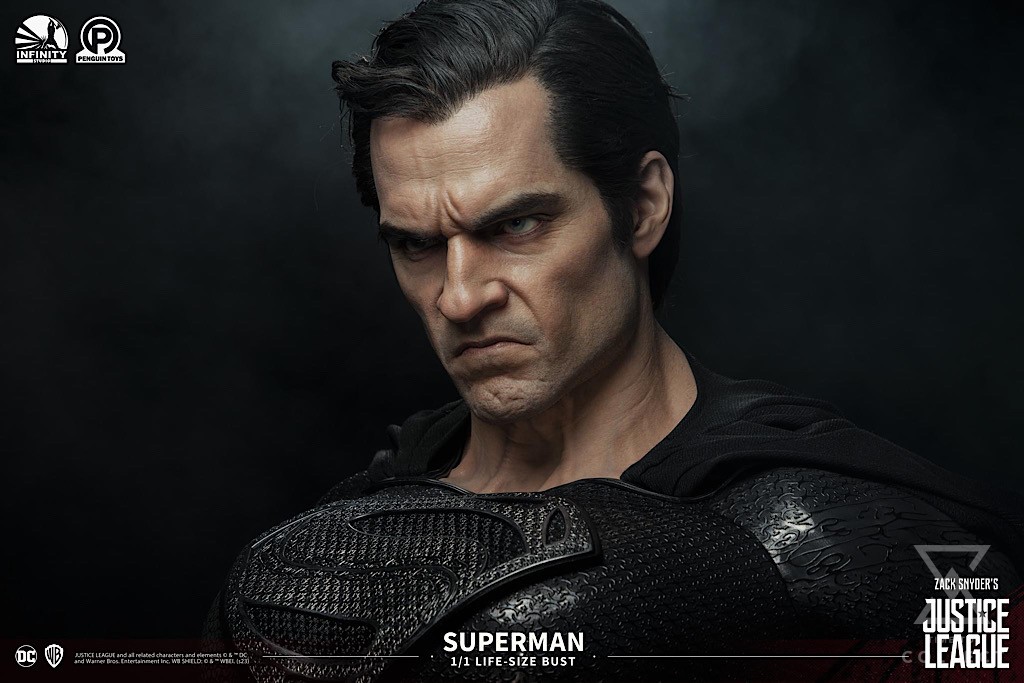 Superman's Suit
This time, Superman's suit is made of silicone synthetic material, strictly based on the styling in the film, perfectly fitting the character's muscle lines. The low-necked design of the combat suit makes the bulging veins on the neck very conspicuous, highlighting Superman's anger towards the evil enemy.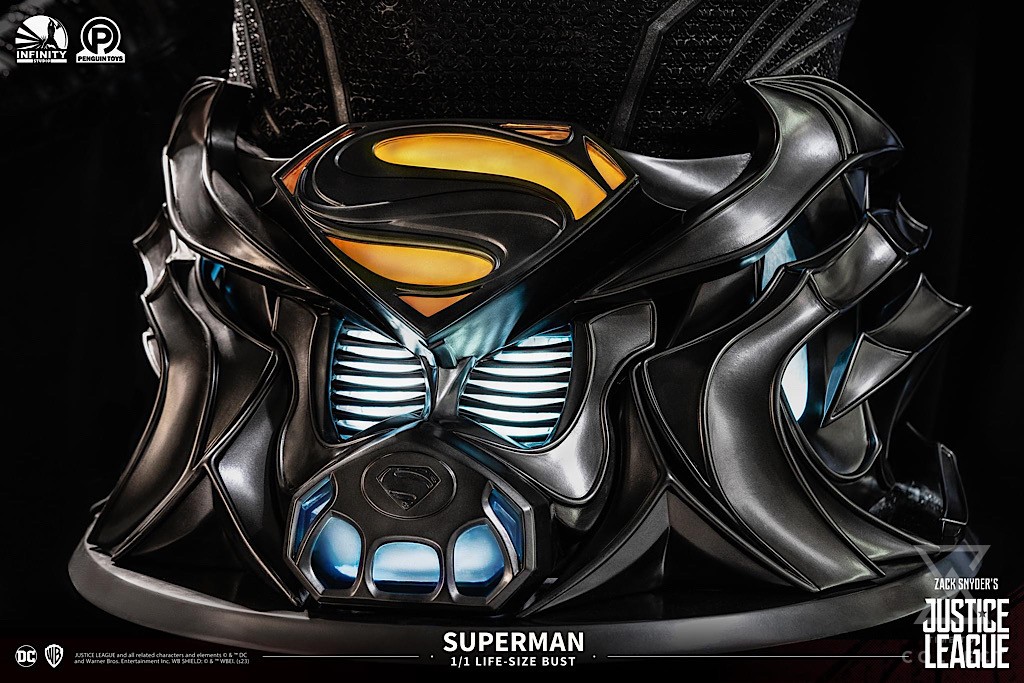 Base
The base is inspired by the "Kryptonian spaceship." The prominent Superman "S" logo is attached to the front, and the back is the shield-shaped "Justice League" logo. The lights on this base can change colors and add more charm to the entire bust.
Features
Producer: Infinity Studio, Penguin Toys
License: Zack Snyder's Justice League
Design: ZJ Shen
Sculptor: Menglong Zhao
Material: Platinum silicone, fabric, acrylic, metal
Weight: 88.18 lbs (40 kg)
Copyright © 2018 Infinity Studio. All Rights Reserved. https://www.infinitystatue.com
Justice League and all related characters and elements ©&™DC and Warner Bros. Entertainment Inc. WB Shield: ©&™WBEI. (s23)