Our Partner in Europe we love to support because of its amazing quality!
Power up your collection !
---
Please use this support link if you want to store at our partner Hyper Displays. Thank you so much.
Click here to go to the Hyper Display page
If you have any questions about products or Hyper Displays itself, please feel free to contact us.
If you use the support link above we will be glad to help you as a thank you.
---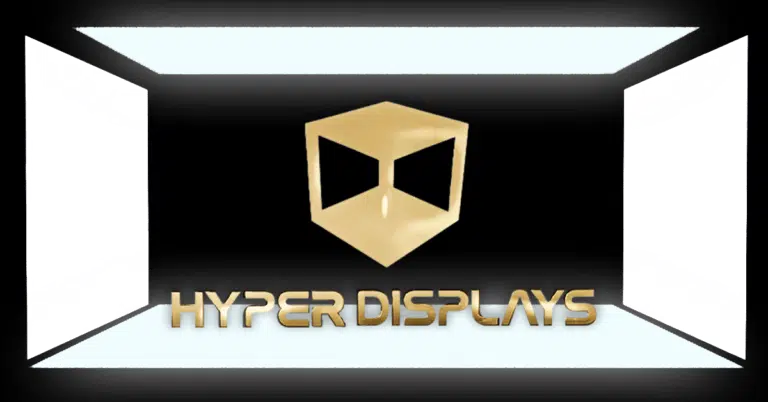 Modular & Robust
Stylish – The combination of mat black with several types of acrylic creates a modern and luxurious look.
The perfect surrounding for you to enjoy your collection.

With great collections come Hyper Displays
| | |
| --- | --- |
| Grow your display together with your collection. Our modular aluminium system provides a combination of optimal flexibility and maximum robustness. | Erweitern Sie Ihr Display zusammen mit Ihrer Sammlung. Unser modulares Aluminiumsystem bietet eine Kombination aus optimaler Flexibilität und maximaler Robustheit. |
| | |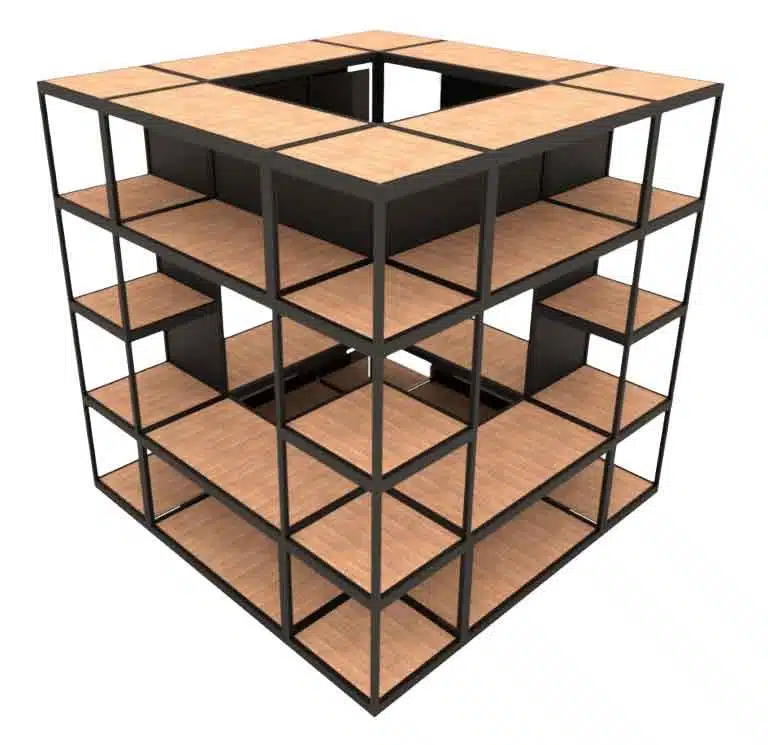 ---
---
Protected
Safeguard your collection from dust, pets and curious fingers. We offer all the protection options you need.
---
Hyper Base / Base Unit
2 light boxes (one on top and one at the bottom)
Base with black or white acrylic ceiling/bottom.
Build your display vertically with Add-on units.
Frame in matte black
1 back panel (white or black) with 1 or 2 gateways
————————
Standard size: 820 x 620 x 870mm (LxBxH)
799€ (21% VAT included)
Large size: 1120 x 620 x 870mm (LxBxH)
899€ (21% VAT included)

Custom size needs ? Just ask them
ADD-ON Unit
1 light box (on top)
Add-one with black or white acrylic ceiling/bottom.
Start with a Base unit and grow vertically with Add-on units.
2 side windows
Frame in matte black
1 back panel (white or black) with 1 or 2 gateways
————————
Standard size: 820 x 620 x 810mm (LxBxH)
499€ (21% VAT included)
Large size: 1120 x 620 x 810mm (LxBxH)
549€ (21% VAT included)

Custom size needs ? Just ask them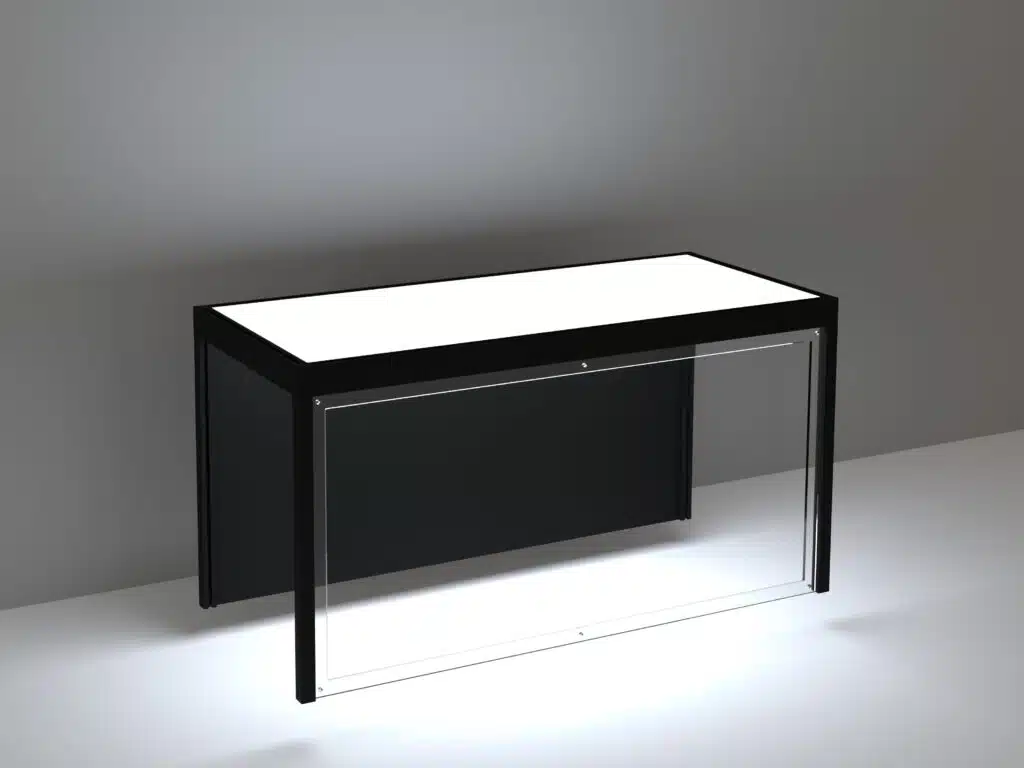 Example 2
4 light boxes (one on top and one at the bottom)
Base + 1 x or 2 x Add-on with black or white acrylic ceiling/bottom.
This is just another one of the unlimited possibilities.
1 back panel (white or black) with 1 or 2 gateways
Frame in matte black
————————
Standard size: 820 x 620 x 2490mm (LxBxH)
1.797€ (21% VAT included)
Large size: 1120 x 620 x 2490mm (LxBxH)
1.997€ (21% VAT included)

Custom size needs ? Just ask them
---
Here are a few examples to give you a better idea of the displays "set up":
---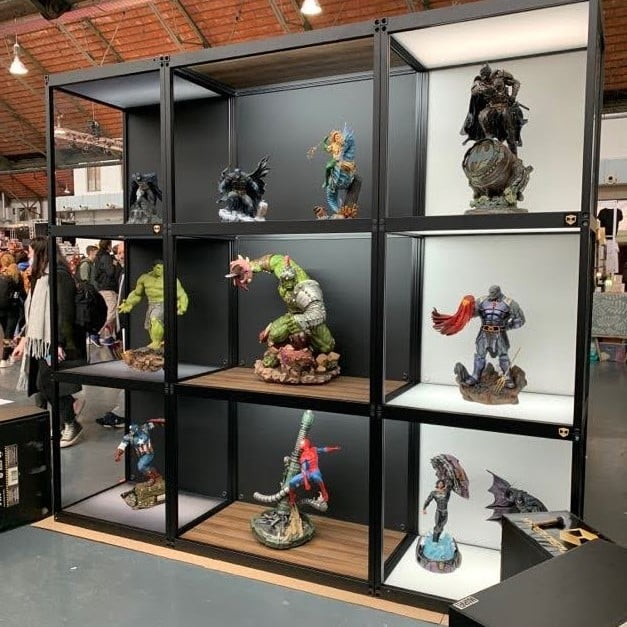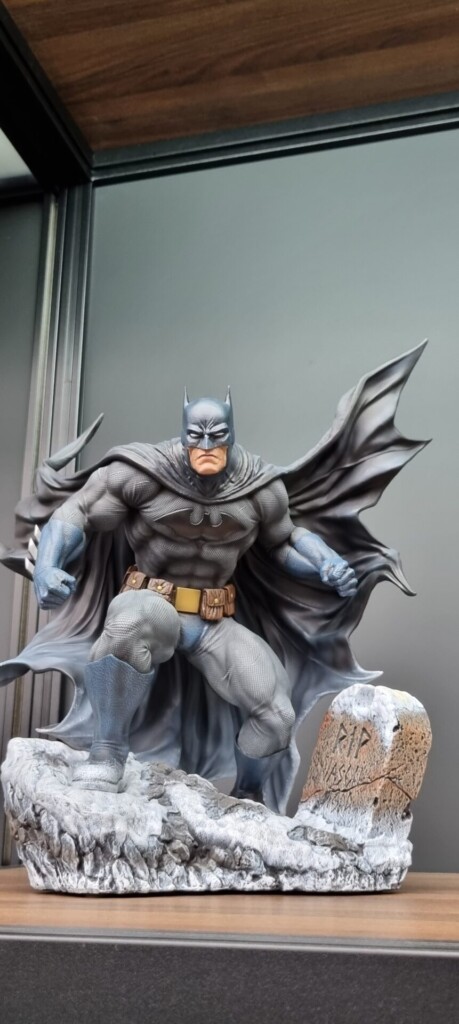 ---